When a teen causes an accident, it is important that parents know steps to take and how parental liability may impact them
The risk of being involved in a motor vehicle crash is highest for young, inexperienced drivers. The U.S. Centers for Disease Control and Prevention (CDC) explains that young people ages 15 to 19 represent about 6.5% of the population, yet represent about 8% of the total costs of motor vehicle injuries. The CDC also reports that motor vehicle crashes are the leading cause of death for U.S. teens.
If you are a parent of a teen who is involved in a car accident, and if there is evidence that your teen caused the crash, here is an overview of what you should know and what steps to take moving forward.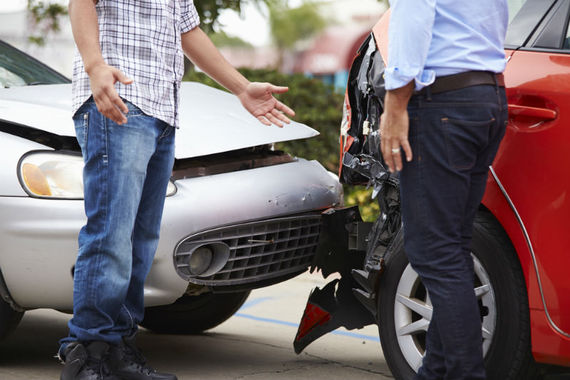 Understand That You Might be Liable
If your teen caused an accident and that accident results in damages to another party, you, as the teen's parent, might be held liable depending on the circumstances. There are two theories of liability that would likely apply:
Negligent entrustment. If a parent is aware or should have been aware of the risk that their teen posed to others on the road–for example, If the parents knew that the teen was constantly texting while driving, or if the parents knew that the child had little experience driving on the highway–and yet allowed the child to use the car regardless, then the parents could be held liable under the theory of negligent entrustment.
Vicarious liability. Even if the parents did not know that their teen was likely to pose a hazard to others on the road, if the parents entrusted their vehicle to the teen, the parents could be held liable under the theory of vicarious liability.
What to Do When Your Teen is in an Accident
If your teen is in a crash, here are some steps to take:
Gather as much evidence as you can;
Make sure your teen gets medical care;
Request a copy of the police report;
Call your insurer immediately;
Review your insurance policy – your liability insurance should cover damages to the other party, and your Personal Injury Protection (PIP) insurance should pay for injuries suffered by your teen;
Call a car accident attorney who can review your case and represent you during the claims process.
Reach Out to Lomurro Law Today
At the office of Lomurro Law, we know that as a parent, you may get a sinking feeling in your gut just thinking about your teen being involved in a crash. If they are hurt or if they cause injuries to others, you may not know what to do or what your options are. At the office of Lomurro Law, our experienced car accident and personal injury attorneys serving Freehold, New Jersey and the surrounding areas are here to help. Please reach out to us for a free, no-obligation consultation at your convenience. We are here to help you!